If you are interested in relocating to Welwyn Garden City or Hatfield, then you will want to check out the Welwyn Hatfield Economic Strategy 2017-2020 document below. It builds on the previous strategy and sets a three year economic development action plan.

We have picked out some of the major points from the document: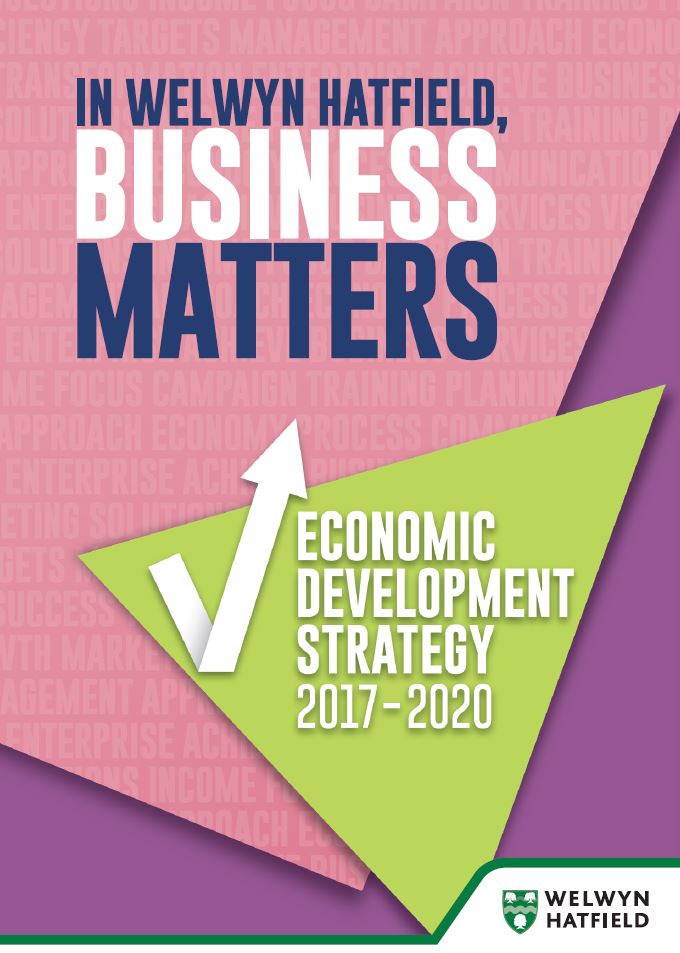 Click here for the full PDF
Some of the UKs largest companies have chosen to locate there for example, Tesco, Ocado, Computacenter, Affinity Water, Pitney Bowes and Eisai UK

There is a diverse range of businesses throughout Hertfordshire and the Shire Business Park, the Bio Park and Hatfield Business Park

There is a large and well educated workforce with the Royal Veterinary College and University of Hertfordshire on the doorstep

It is a highly accessible location and just 25 minutes from Kings Cross

It is a desirable place to live with the key towns of Welwyn Garden City and Hatfield plus many attractive villages in the vicinity

There is a low crime rate

Welwyn Hatfield is a business friendly council and is ready to support you!